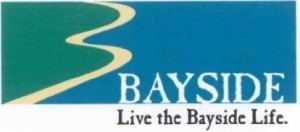 Buying at Bayside is much more than buying a home or property. It's about buying a lifestyle. Located just 10 minutes north of the city, Bayside is on the coast, with no highway between the estate and the ocean.
Stages 1 through to 15 were a sell-out and subsequent releases are selling well. Bayside's location on the coast and just a few minutes stroll to the beach make it very attractive to both the owner-occupier and the investor.
You are only a stroll away from the ocean at Bayside, and there are excellent sales and re-sales evidence to give confidence to those thinking of buying. Prices range from $49,000, which is more than competitive with other estates that don't have the location of Bayside.
These ocean lifestyle lots are surrounded by quality homes, parkland, and footpaths, allowing you to secure the ultimate in coastal living.
Bayside, your touch of paradise, where the crayfish are just minutes from the pot.
Please contact Mike Murphy on 0412 348 783.