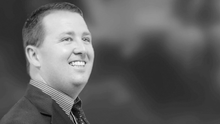 Born and Bred, and with over 30 years of experience in Geraldton Brett has been witness to many changes to the region, one thing that hasn't changed in that time is Brett's passion for the Geraldton community.
Brett's other passions include his son, family & friends, dabbling with cooking, his heavy involvement with Geraldton's State Basketball Team "The Geraldton Buccaneers" as the Courtside MC & all levels of Basketball in Geraldton.
The idyllic lifestyle that Geraldton offers and the potential of the region yet to be realized allows him the opportunity to showcase the Midwest as a place to live, work and raise a family.
"With over 10 years of experience in the Real Estate Industry and in my 4th year in selling properties this background has given me unique skills for my role at Ray White Geraldton."
"To be open, provide a thoughtful modern professional approach to the tried and tested methods of marketing properties, I am passionate about what I do which is achieving great results for my clients."
"I honestly believe that in real estate, it is not about the bricks & mortar but the people and the relationships that they represent that drives a good business"
Agent Reviews
Mark & Cathy Reynolds- Strathalbyn

The professional attitude that was shown by Brett was outstanding.